Group Training Classes
Do you prefer an opportunity to train your dog around other dogs? Does your dog need socialization as well as foundational skills? Then join the fun in a group training class!
Group classes are great for dogs that need basic training, or need the opportunity to work around other dogs. For puppies, group class is an excellent opportunity to get in that critical socialization, as we learn foundational skills.  Classes last for 5 weeks.
Although they offer less flexibility and personalized attention than our private training, they are a fantastic social option for both dog and person. They are reasonably priced, and our scientifically-based, strictly positive-reinforcement style is fun for both you and your dog. Some classes even focus on just a single skill, allowing you to work on a specific training target such as Polite Leash-Walking or Recall. 
See our class options, below. If you are interested in one that is not currently on our schedule, please contact us.
Classes are held once a week, with 5 weekly sessions. Each class is 60 minutes long. Visit the Calendar to see when the next session is scheduled to begin. To register, click here.
Group Classes Costs
The cost for each of our courses is $160.00.
PUPPY KINDERGARTEN
5-week long course

Socialization for young (8-12 week old at start of class) puppies

Help with common puppy concerns such as crate training, housebreaking, chewing, mouthing

Learn to prevent problem behaviors before they start
BEGINNER LIFE SKILLS
5-week long course

For dogs who haven't had classes before/recently

Learn basic skills like polite greeting, polite leash, come when called,stay,etc.

Basic skills every dog needs to be a pleasure to have around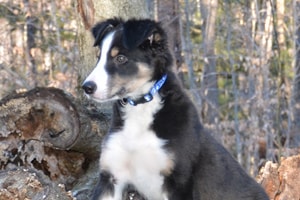 INTERMEDIATE PUPPY
5-week long course

Help with common puppy concerns such as crate training, housebreaking, chewing, mouthing

Learn to prevent problem behaviors before they start

Learn to train basic behaviors such as sit, down, polite greeting

Socialization
INTERMEDIATE LIFE SKILLS
5-week long course

Continue building on basic skills

Introduce Stay, Wait, Off, Watch Me

For dogs who have completed Beginner Life Skills
ADVANCED PUPPY
5-week long course

For puppies who have completed Intermediate Puppy

Learn to adjust training through the challenging adolescent phase

Continue building manners in more distracting environments, including Off, Drop It, Target, Greeting Other Dogs

Socialization
ADVANCED LIFE SKILLS
5-week long course

Continue building in Intermediate Life Skills

Introduce Stand for Exam, Dog-Dog Greeting, Heel, Drop It, Shaping

For dogs who have completed Intermediate Life Skills
POLITE LEASH WALKING
5-week long course

Your dog will learn how to walk without pulling on the leash

Fun exercises and games

Learn how to love walking your dog
CANINE GOOD CITIZEN
5-week long course

CGC is the gold standard for dog behavior and a requirement for some homeowner's insurance and therapy dog programs

Learn and practice skills for the AKC Canine Good Citizen Test with guidance from CGC Evaluators

Last class will be the CGC test
RALLY AND OBEDIENCE 
5-week long course
Learn about the fun sports Rally and Competition Obedience 
Work on foundation abilities
Build your canine/human teamwork skills
RECALL
5-week long course

Teach your dog to come running when called

Games to make recall fun for you and your dog